Roebel Bars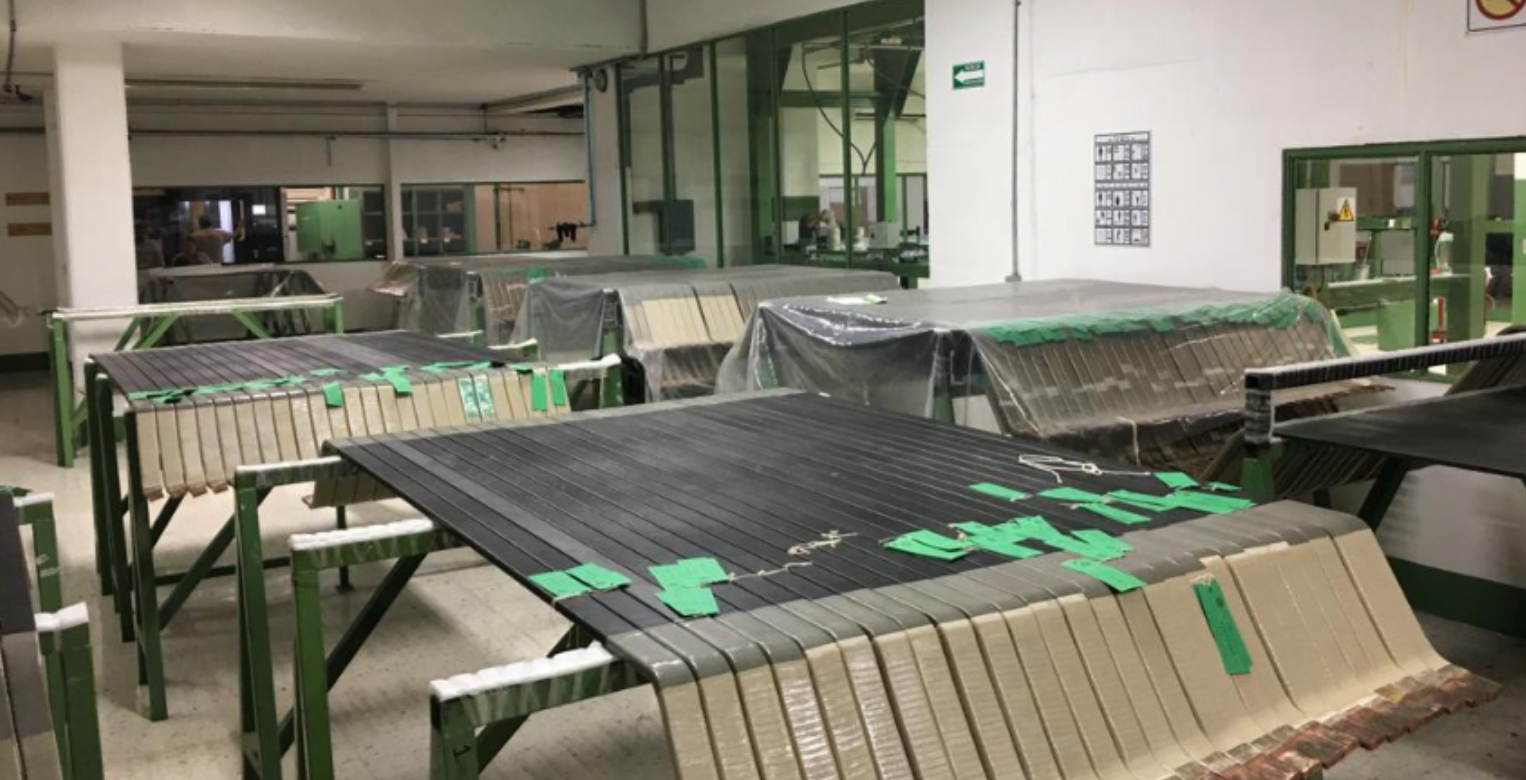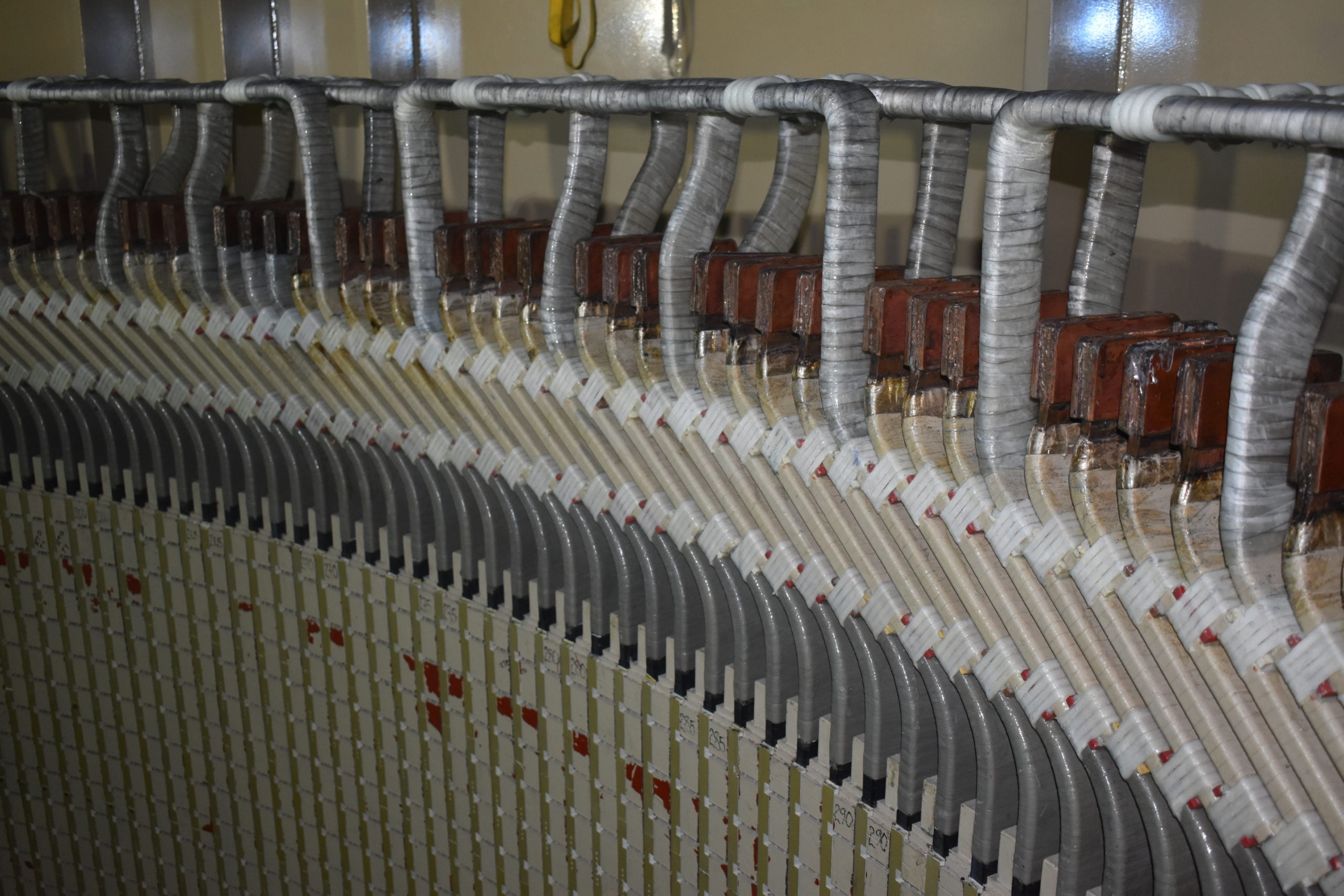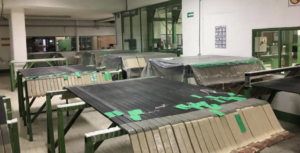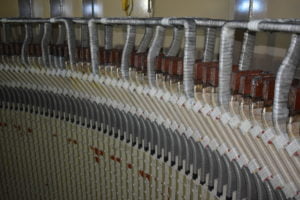 Using the most modern materials and manufacturing systems for the modernization and maintenance of generators, GENERMEX manufactures half coils, also called roebel bars or bars. This type of construction is characterized by having the conductors short-circuited at their ends and transposed in part or throughout their length. Each conductor is covered in layers of Dacron and fiberglass. The primary insulation is Class "F" and is constructed from layers of epoxy resin mica tape. In their straight part, the coils are covered with semiconductor tape, to avoid partial discharges to the slot. At their ends, the coils are covered with a potential grading tape, to avoid superficial discharges at the exit of the core.
Diamond Coils
GENERMEX manufactures complete coils of one or more turns, known as Diamond, with Class "F" insulation, for the modernization, restoration and maintenance of electric generators with nominal voltages up to 20 KV, processed in a unitary manner, in presses that apply heat and pressure cycles, necessary to obtain a homogeneous insulating system, with the same proportion of mica and resin in all its parts, and thus obtain the levels of partial discharges and insulation power factor, which distinguish the quality of our coils, and which allow us to comply with the specifications and tests most demanding, required by our clients.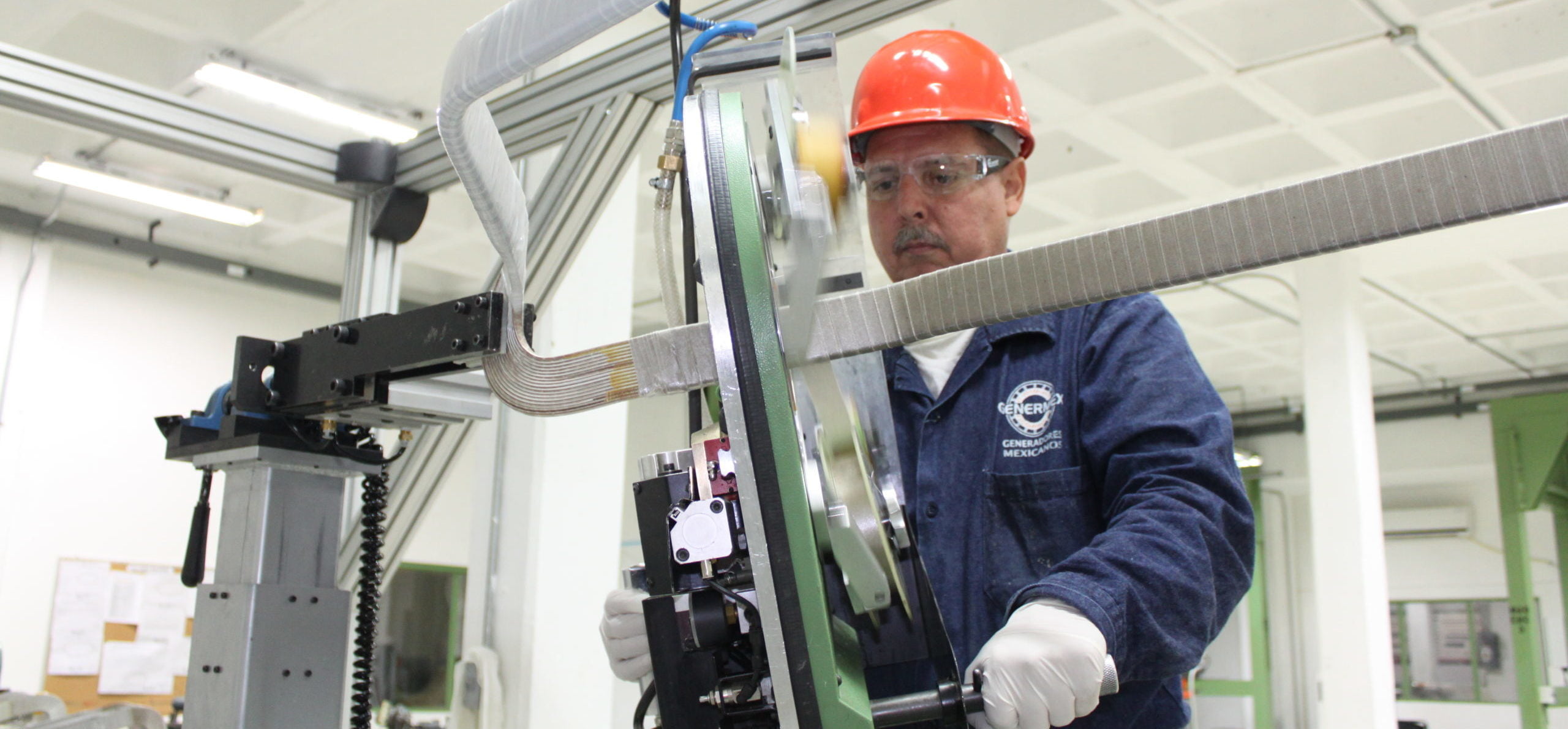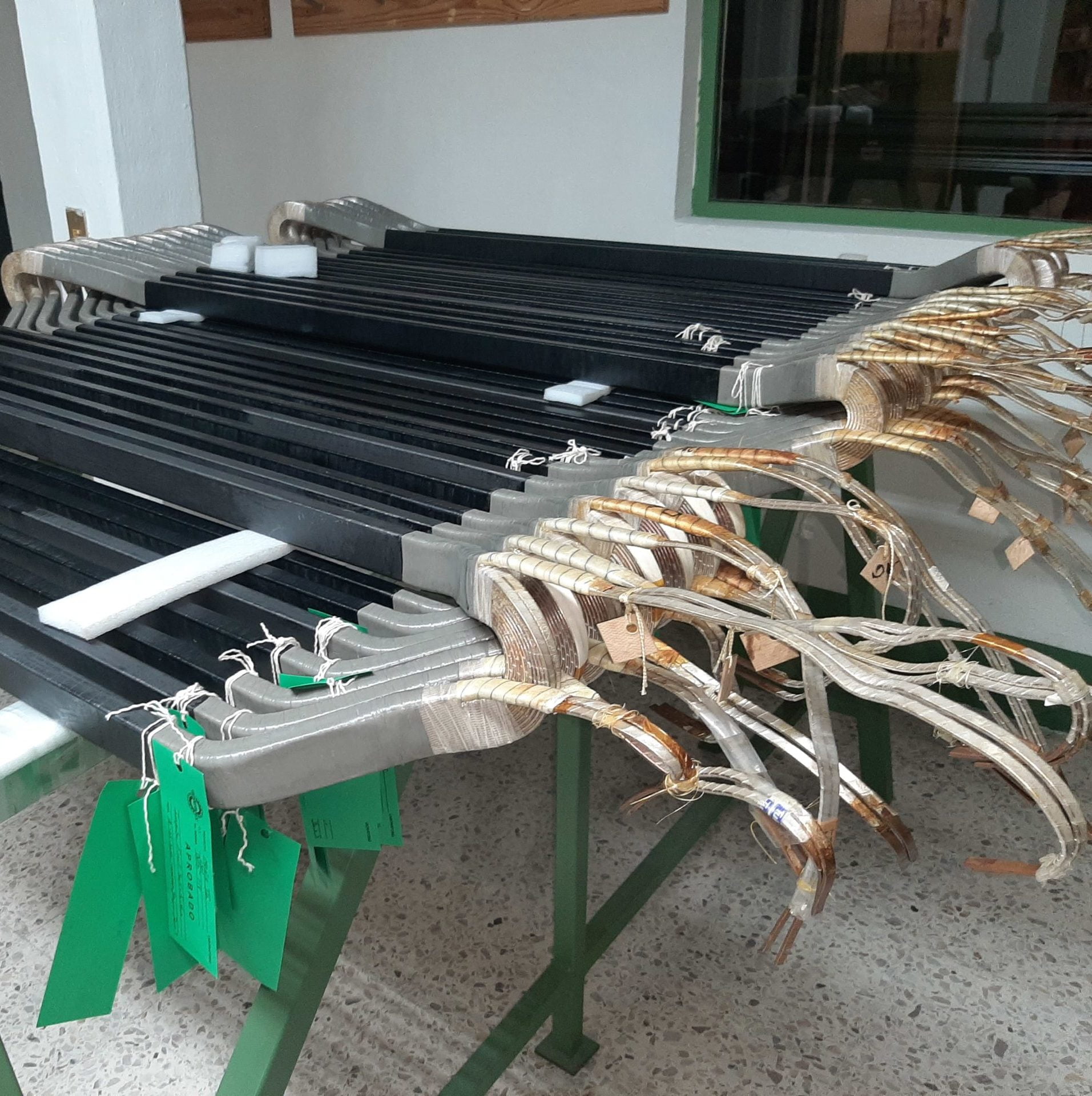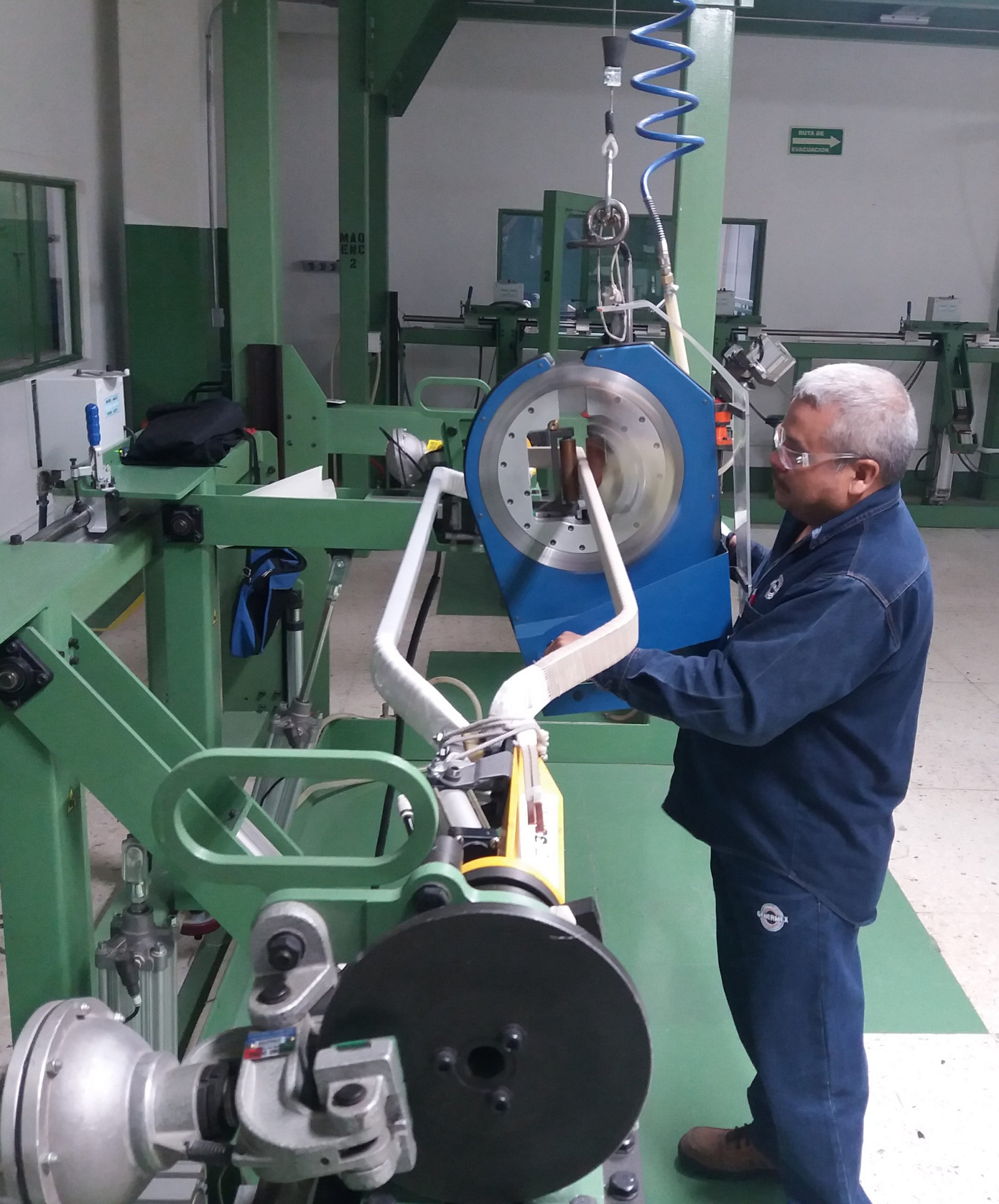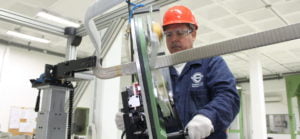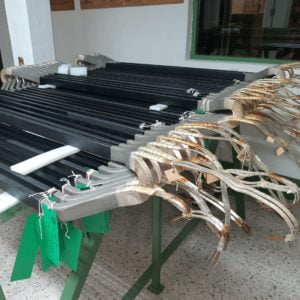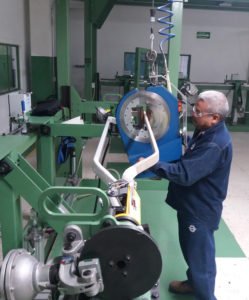 Wedges, Fills and Mounting Materials
Using fiberglass laminates, with defined shape and prestress, we offer the manufacture of the following parts and components for generator maintenance:
Wedges for stator slots of all types of Generator
Flat and Wavy Fills, insulating and semiconductors, for sides and bottom of slot
Blocks of various geometry used as spacers or supports
For finishes and specific jobs carried out by our clients, we offer the following insulating materials:
Mica Sheets and Tapes
Dry and resin laces
Varnishes and Resins








Rotor Retaining
Rings
GENERMEX maintains an inventory of forgings covering a wide range of measurements in order to be able to supply rings for any turbogenerator.
Turbogenerator field coils are subjected to high centrifugal forces and must be well supported to avoid catastrophic failure. Its sides are housed in slots in the rotor shaft and are held in place by metal wedges. Their heads are housed at the ends of the rotor shaft, separated from each other by blocks of insulating material and the assembly is held by rings. These retaining rings are manufactured from alloy steel forgings specified by ASTM a 289 "alloy steel forgings for non magnetic retaining rings for generators".
Due to its composition, this material is known as 18Cr / 18Mn steel.






Products